UHF RFID high security bolt seals
Description
A versatile adjustable barrier seal not only offers a high level of security, but the unique RFID chip enables immediate, easy and reliable readings of the integrity of the seal. The unique ID code reinforces product security with regards to authentication of goods along the transport and logistic chain.
The NFC version requires users be near the seal (almost touching) in order to read, however makes it user friendlier with information accessible simply via NFC enabled smartphone or tablet.
The cable seals are available in UHF and NFC RFID, and can be customised on request including logo, serial numbers, barcode or QR Code.
Applications
Shipping containers
Trucks
Rail freight
Utility meters & valves
Plastic distribution boxes
Valves in petrochemical industry
Recycled water taps
Car seal
Key Features
860-960 MHz UHF frequencies
13.56 MHz NFC
ISO/IEC 18000-6 RF Standard
Customisations
Various lengths
Colour
Logo printing
Other markings
Barcode, QR codes
Serial numbers
Minimum order quantity required.
Specifications
Operating temperatures –20°C to 55°C
Reading max distance between 3m to 8m depending on the reader, 3cm to 10cm (MiniCable)
wire length
wire diameter
locking body
iso 17712:2013
shop link
UHF RFID Cable 3.5
330mm
3.5mm
32mm x 36mm x 20mm
42mm x 115mm x 4mm (tag size)
yes
ask us
UHF RFID MiniCable
200mm
3.5mm
46mm x 42mm x 25mm
no
ask us
NFC RFID MiniCable
200mm
3.5mm
42mm x 115mm x 25mm
no
ask us
Images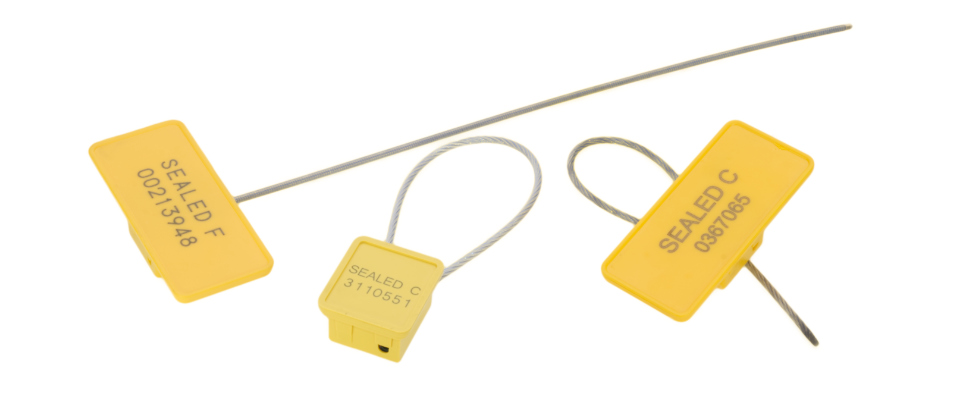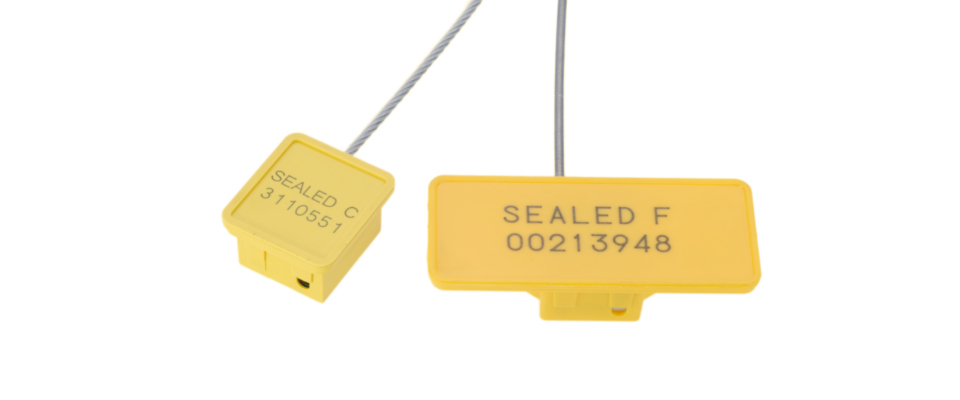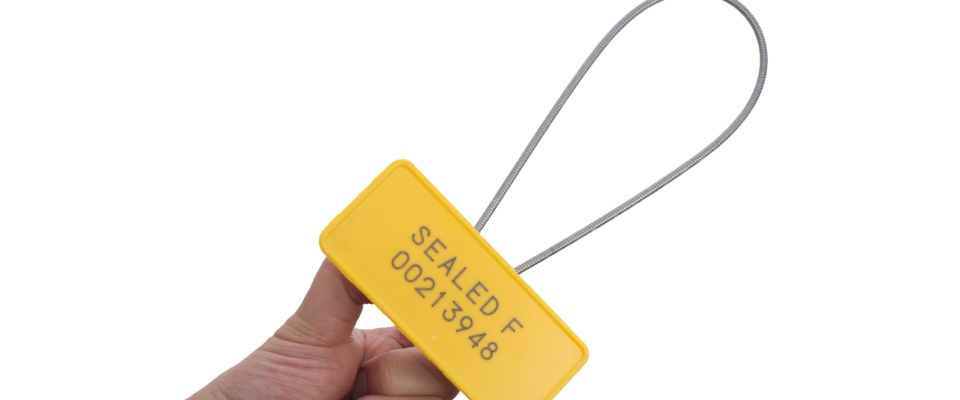 Contact us
If you require brochures or samples please don't hesitate to contact us.
B-Sealed Pty. Ltd.
PO Box 8223
Baulkham Hills DC
NSW 2153 Australia
Unit 10a, 14-16 Stanton Road
Seven Hills
NSW 2147 Australia
Telephone:
(02) 9620 5988
Fax:
(02) 9620 5899
E-mail:
sales@bsealed.com.au
Site and its contents © B-Sealed Pty. Ltd.