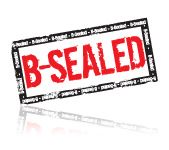 Description
These general use security boxes are made from polypropylene, making them resistant to most chemicals while being heavy duty enough for many storage and moving applications.
The main feature of Attached Lid Containers is the set of lids that swing out, but are permanently attached to avoid separate handling - and more importantly, they don't get lost.
These pull-tight compatible containers have locking apertures suitable for locking with a pull-tight seal on both ends.
Applications
Cash containers
Ammunition boxes
Tote boxes for pharmaceutical use
Tote boxes for removals and storage
Pick and pack boxes for distribution to retail outlets
Key Features
Lids permanently attach to avoid separate handling
Tamper evident when fitted with compatible pull-tight seals
The are able to nest, saving storage and distribution costs
Specifications
Locking aperture dimensions 10 x 5mm
Boxes are available with coloured lids for differentiation and identification
external dimensions
internal dimensions
bottom dimensions*
volume
nesting height
stacking height
ALC64315
600mm x 400mm x 300mm
554mm x 365mm x 285mm
520mm x 300mm
57.5 Litres
140mm
300mm
ALC64365
600mm x 400mm x 365mm
554mm x 365mm x 325mm
520mm x 300mm
66.0 Litres
140mm
350mm
* Box is tapered - the bottom dimensions denote the internal area at the base of the container.
Site and its contents © B-Sealed Pty. Ltd.