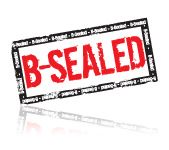 Description
The AnchorLock is a low-profile, crimp-free security seal ideal for sealing small locking holes in tight spaces. Application is simple and quick, and its tool-free design eschews the need for the costly investment of crimping pliers.
Applications
Utility meters
Telecommunications
Taxi meters
Petroleum (LPG)
Key Features
Serial numbers are printed on both the seal encapsulation and inner mechanism to prevent tampering by switching the locking mechanism with a similar replacement
Double array design enhances security by adding additional locks for someone to circumvent the locking mechanism, increasing difficulty and time taken to tamper with the seal
Transparent polycarbonate body exposes tampering attempts and allows the inner serial number to be read
Specifications
Housing is made of transparent polycarbonate while the locking mechanism is made of high impact polystyrene
| | product code | wire diameter | dimensions (unlocked) | dimensions (locked) |
| --- | --- | --- | --- | --- |
| AnchorLock | AC95 | 0.95mm | 32mm x 18mm x 7mm | 25mm x 18mm x 7mm |
Site and its contents © B-Sealed Pty. Ltd.