B-Sealed's office remains closed to walk-in customers. However, our warehouse is still open for collections and despatches. Extended COVID restrictions are causing delays across our logistic partners.
Bolt seals
Bolt seals are security seals that cannot be removed by hand, requiring tools such as bolt cutters or saws for removal. They're commonly used for long distance transportation, especially on container doors and will deter opportunistic theft.
Our varied range of seals cover a range of requirements, from simple seals for domestic and local transportation as well as ultra-high-security seals with C-TPAT compliance and certified to the latest ISO 17712 standard.
Need help with choosing which type of seal? Chat with us or check out our comparison table:
Compare now
News
29th June 2021 - B-Sealed's office is closed to walk-in customers. However, our warehouse is still open for despatches and deliveries. This may impact or delay your orders, but rest assured we are working our best to lessen any impact.
2 November 2020 - Live chat enabled.
14 October 2020 - B-Sealed has partnered with Nabcore to provide brand security solutions. Let us implement interlocking solutions to help prevent loss revenues, get visibility in supply chain, and engage with consumers.
bsealed.co/authenticate
what we do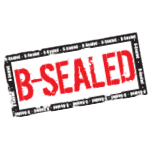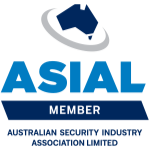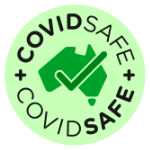 B-Sealed Pty. Ltd. is a security seals company specialising in tamper evident products. We distribute all around Australia (Sydney, Melbourne, Brisbane, Adelaide, Perth and Hobart) with customers in a large range of industries. These include, but are not limited to, industries and applications such as cash-in-transit (security bags & satchels), container exports and domestic rail freight (bolt seals & cable seals) and trucks (fixed length seals), postal (pull tight seals), removalist and storage (security boxes), poker machines (padlock seals), fire extinguishers (LightLock), product security (security labels), photo labs, printers and art galleries (ARTtrust), and even brand authentication (BubbleTag technology).
As you can see, our product range is especially large to cater for the many applications and requirements of our clients in a wide variety of industries. Don't hesitate to contact us to find out more.
Site and its contents © B-Sealed Pty. Ltd.