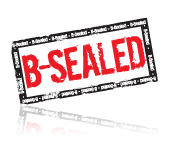 Description
TeraLock is a user-friendly variable length security seal designed with high breaking strengths in mind. A stainless steel locking jaw provides a smooth locking action and is fixed in place with a heat welded cap to enhance security.
TeraLock Type-X is the new and improved version with a tail-keeper slot above the locking chamber to provide a simple way to keep excess protruding tail from being a hindrance or safety hazard. Ruler scale along the length of the tail allows pull to tighten guide, and allows easy detection of any tampering attempt.
Applications
Courier and postal bags
Tote boxes and security containers
Cash-in-transit bags and courier bags
Ballot boxes
Forensic evidence bags
Truck doors & side curtains
Tote bags & roll cages
Key Features
Enhanced security as it does not stain, corrode or rust easily compared to ordinary steel
Locking mechanism cap is permanently welded to prevent tamper attempts
User-friendly and gentle on hands
Long tag allows laser-marking of barcodes, serial numbers or QR codes
Specifications
Breaking strength of 45kg-f
Capable of withstanding temperatures from -20°C to +60°C
Customisations
Various colour
Logo and other markings
Laser engraved / Hot stamped
Serial numbers
Barcodes & QR codes (laser)
Biodegradable
Minimum order quantity required.
product code
strap length
strap width
strap thickness
tag size
shop link
TeraLock 200 Type-X
TR20X
200mm
7.0mm
1.7mm
50mm x 23mm
70mm x 23mm (LT version)
TeraLock 300
TR30
300mm
7.0mm
1.7mm
50mm x 23mm
70mm x 23mm (LT version)
TeraLock 300 Type-X
TR30X
300mm
7.0mm
1.7mm
50mm x 23mm
70mm x 23mm (LT version)
TeraLock 400
TR40
400mm
7.0mm
1.7mm
23mm x 70mm
70mm x 23mm (LT version)
Recyclability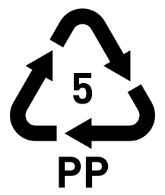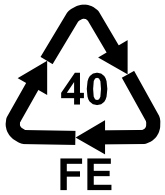 Need help with choosing which type of seal? Chat with us or check out our comparison table:
Compare now
Site and its contents © B-Sealed Pty. Ltd.