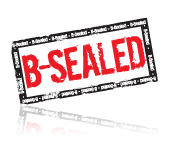 Description
The RibSeal is the ultimate in single moulded, pull-tight seals. With an average breaking strength ranging from 38 to 42kg, the RibSeal will take on anything you throw at it.
A staggered pattern of spikes provides grip when sealing fabric bags to reduce the possibility of the seal slipping off during transport.
With an inbuilt label capture, supplementary tags can be attached and sealed together when applied.
Each tag is uniquely serial numbered by laser engraving, making the markings impervious to removal by solvents.
Applications
Postal bags
Cash bags
Fuel oil tankers
Edible oil tankers
Key Features
Very high breaking strength of 38 to 42kg-f
Completely made of recyclable polypropylene
Specifications
Suitable for temperatures ranging -20°C to +60°C
Customisations
Various colour
Logo and other markings
Serial numbers
Barcodes & QR codes (laser)
Minimum order quantity required.
| | stem length | stem width | stem thickness | tag size | shop link |
| --- | --- | --- | --- | --- | --- |
| RibSeal 270 | 270mm | 8.0mm | 1.9mm | 45mm x 25mm | |
Recyclability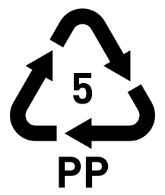 Need help with choosing which type of seal? Chat with us or check out our comparison table:
Compare now
Site and its contents © B-Sealed Pty. Ltd.