B-Sealed's office remains closed to walk-in customers. However, our warehouse is still open for collections and despatches. Extended COVID restrictions are causing delays across our logistic partners.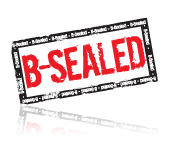 Description
Our bespoked access indicator and door seals was specially designed for use in the retail and hospitality industry. Once a room has been cleaned and sanitised, simply apply label to seal the door. These labels have a perforation in the middle that will tear when door is opened. Totally or partially removing the label would also produce a visual indication of tampering. Reinforce your customer confidence with a hotel door seal.
These labels can be used on rental cars and vehicles, fridge doors, server rack doors, and more.
X-Safe Tamper Evident Non-transfer Labels are self-adhesive labels that void themselves when removed. A clearly visible void message appears upon peeling of label, but they leave no markings on the applied surface. With no void message left on the surface, the recipient must be aware there should be a security label, as a missing label or a different serial number is evidence of tampering. However, having no residue is convenient for when the sealed object is meant to be reused quickly - less time is spent cleaning off traces of adhesive.
Applications
Hotel room doors
Cabinets
Car doors
Entry, access and egress points
Tray tables
Customisations
Various colours
Adhesive type
Logo and other markings
Thermal transfer / Full colour laser
Serial numbers
Barcodes & QR codes
Minimum order quantity required.
| | type | size | shop link |
| --- | --- | --- | --- |
| X13080NT-HG | non-transfer | 130mm x 80mm hourglass | |
| X13040NT-HG | non-transfer | 130mm x 40mm hourglass | |
| X5030NT-HG | non-transfer | 50mm x 30mm hourglass | |
| X10030NT-AI | non-transfer | 100mm x 30mm access indicator | |
| X5030TT-HG | total-transfer | 50mm x 30mm hourglass | |
| customised sizes | non-transfer, total-transfer | please enquire | |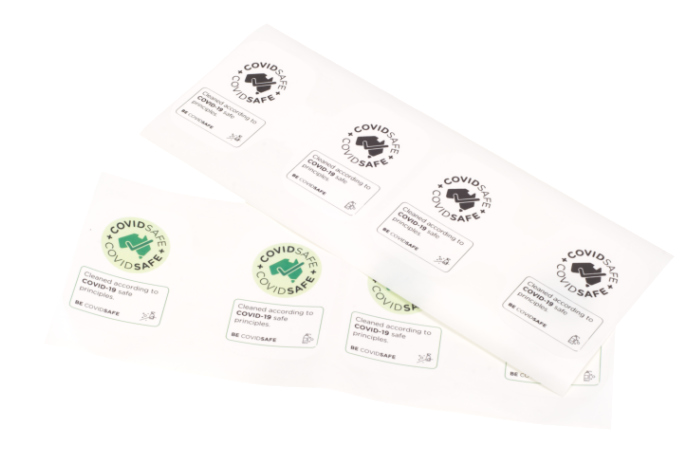 Covid Safe labels
50mm x 30mm
Need help with choosing which type of seal? Chat with us or check out our comparison table:
Compare now
Site and its contents © B-Sealed Pty. Ltd.