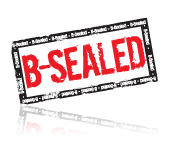 Description
Designed to be as small as possible, the CableSeal Micro features a discrete size without compromising on cable diameter, to provide barrier level security in a body only 14x24mm large. Manufactured from lightweight aluminium extrusion with die-casted zinc alloy locking mechanisms, the CableSeal Micro is suitable for outdoor use. The aluminium casing is anodised to allow high contrast print when laser engraved.
Applications
Tanker trucks
Utility meters & valves
Roll cages
Recycled water taps
Key Features
Cables are non-preformed steel and will splay upon cutting thereby preventing rejoining
Easy to pull-through locking mechanism will lock upon insertion and prevent pull-back
Specifications
Lightweight aluminium casing with die-casted zinc alloy components
Seals are laser engraved with a variety of custom printing options
Standard cable length is 200mm, different cable lengths available on special request
Customisations
Various lengths
Colour
Logo printing
Other markings
Barcode, QR codes
Serial numbers
Minimum order quantity required.
| | product code | wire length | wire diameter | breaking strength | locking head dimensions | shop link |
| --- | --- | --- | --- | --- | --- | --- |
| CableSeal Micro 1.5 | CSU15BS | 200mm | 1.5mm | 250kgf | 24mm x 14.0mm x 4.9mm | |
Need help with choosing which type of seal? Chat with us or check out our comparison table:
Compare now
Site and its contents © B-Sealed Pty. Ltd.