With new heightened restrictions throughout NSW, B-Sealed's office is closed to walk-in customers. However, our warehouse is still open for despatches and deliveries. This may impact or delay your orders, but rest assured we are working our best to lessen any impact.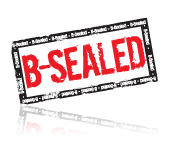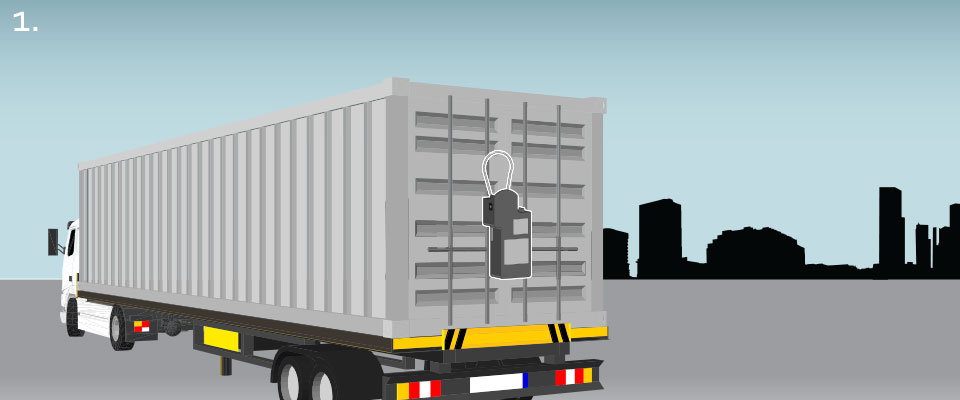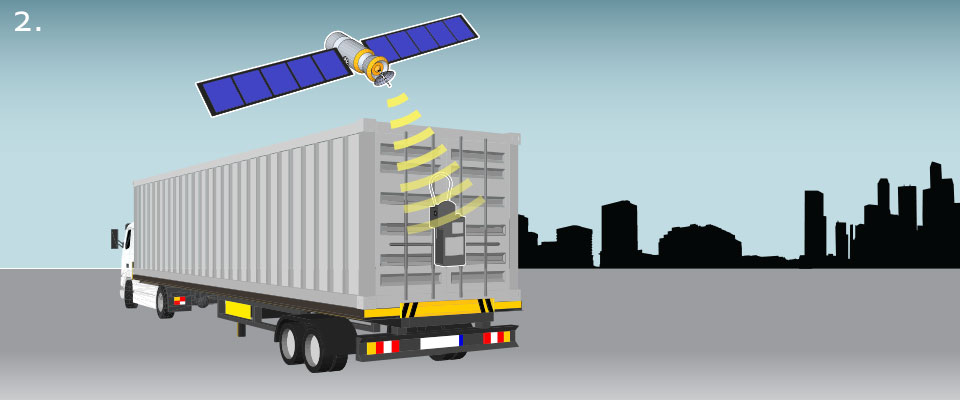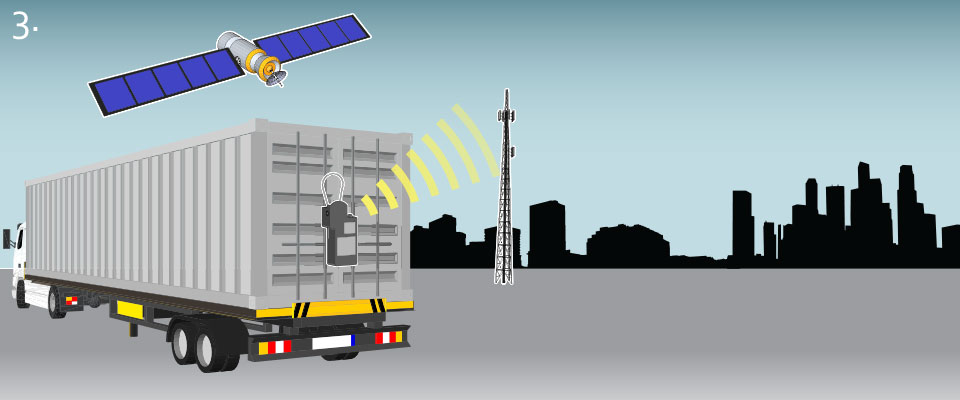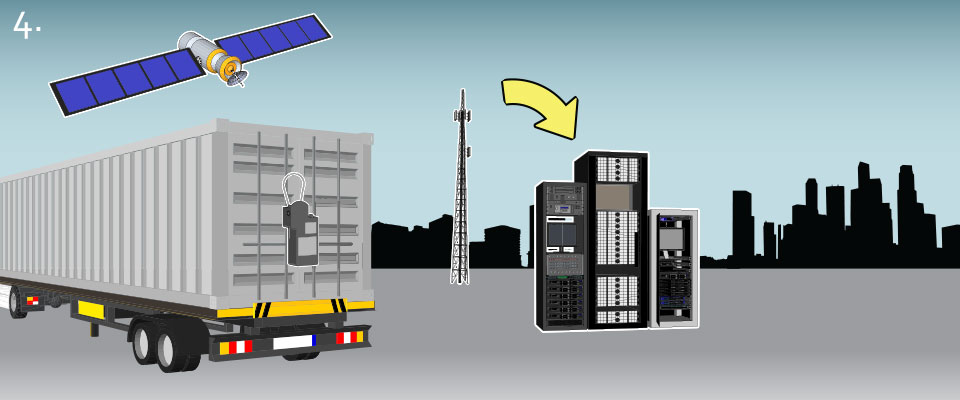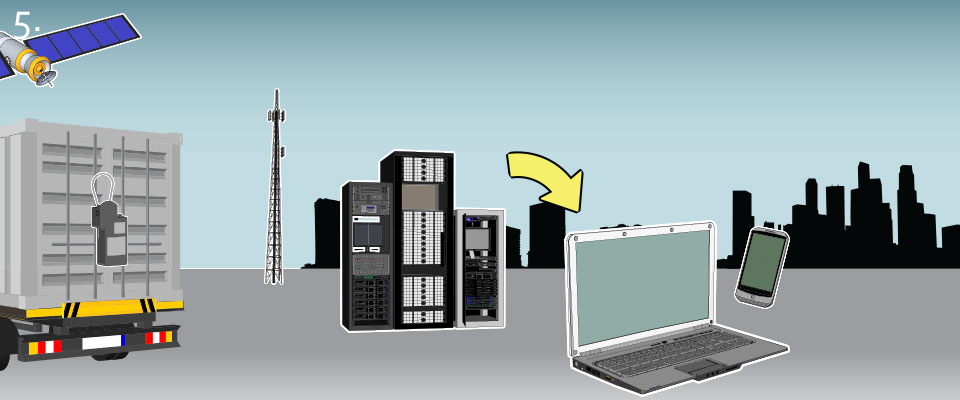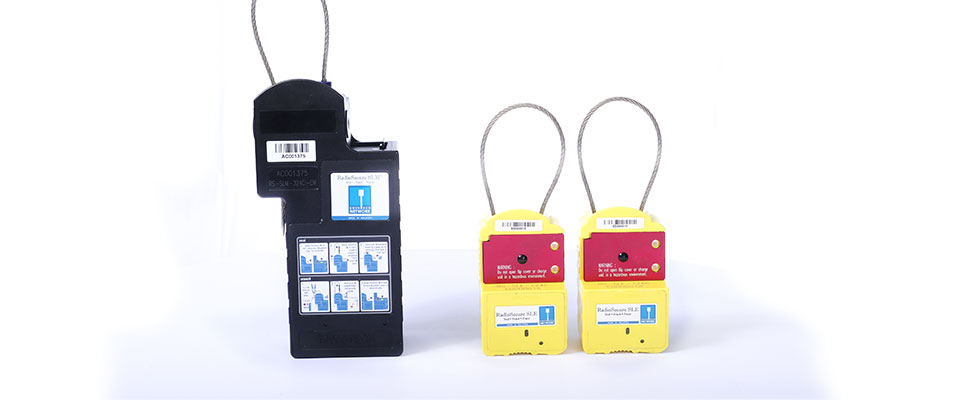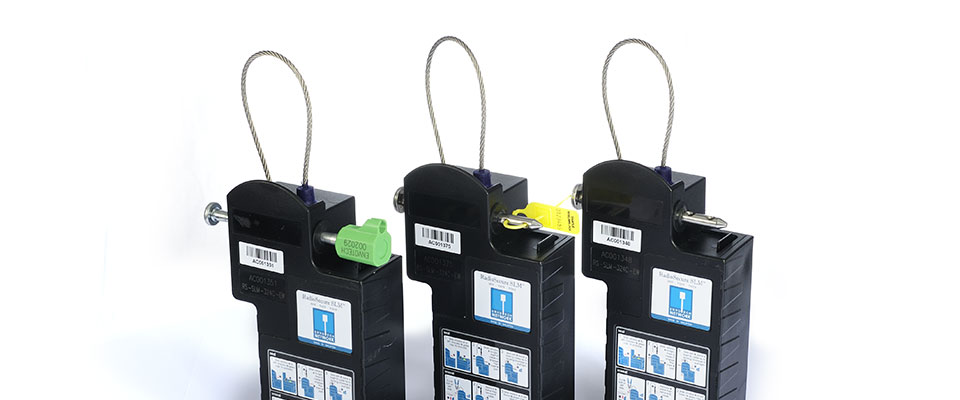 Australian mobile network compatibility is being implemented.
Description
At the core of the RadioSecure™ e-seal system is the SLM, an electronic security seal with integrated GPS receiver and GPRS transceiver.
This gives the SLM the ability to report its location at regular intervals, as well as instantly inform of unauthorised unsealing or other violations.
Being a standalone unit, the SLM has the flexibility to be moved from asset to asset, with inbuilt batteries to last a month.
The SLM reports to the RadioSecure™ cloud servers which process and generate logs for the user to access through a web browser on a computer or smartphone.
For events requiring immediate attention, the system can be configured to push notifications to selected e-mail addresses.
Applications
Shipping containers
Bulk liquid containers
Side curtain trucks
Truck doors
Refrigerated trucks
Key Features
Breaking strength in excess of 1000kgf (cable), 1500kgf (bolt)
Unlike many GPS tracking systems, the SLM is a self-contained, battery-powered unit which can be moved from asset to asset for flexibility
Unlike many GPS tracking systems, the SLM is capable of reporting intrusions and unsealing events in real time
The SLM can be used in conjunction with other RadioSecure™ accessories which expand on its capabilities, such as the ability to report environmental readings.
Augmenting the SLM
The SLM, being fully integrated and portable, is an extremely capable electronic seal, however, it can be augmented with additional RadioSecure™ accessories. This grants the RadioSecure™ system further abilities such as the capability to report temperature and humidity.
SLMx, SLMi - increased battery & coverage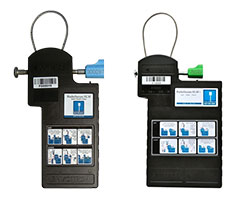 If the standard SLM doesn't fit your needs, it can be replaced with the SLMx or SLMi. The SLMx has a battery pack three times the capacity of the standard SLM. The SLMi, in addition to having an enhanced battery, packs in an Iridium satellite transceiver for when the standard mobile network coverage just isn't enough.
This allows the SLMi to connect via the more cost-effective mobile network wherever possible, and fall back on the widely available Iridium satellite network when out of range of a supported mobile telco.
SLA - for when you need more sensors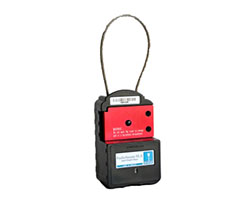 When additional doors or items inside the container are to be sealed, the cost effective SLA seal can be employed. As long as the SLA is within proximity of an SLM, the SLA will detect and report unsealing attempts and relay through an available SLM.
SLL - the SLM's eyes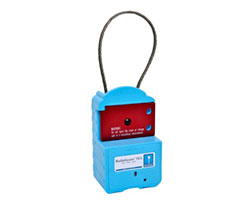 To detect container seal circumvention by way of opening an aperture in the container, an SLL is attached inside the container to detect changes in ambient light. If the ambient light threshold is exceeded, this slave e-seal will report the event as well as the usual unsealing attempts through an available SLM.
SLE - light, temperature & humidity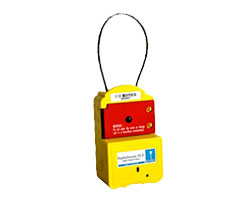 Building on the SLL's light sensing capability, the SLE can detect and record the temperature and humidity, giving a real-time and historical log of its environment suitable for tracking of sensitive and perishable goods such as medical supplies, food, and chemicals. Like the other slave units, it will report its periodic environmental and security status through an available SLM.
SLS - an SLA with customisable cable lengths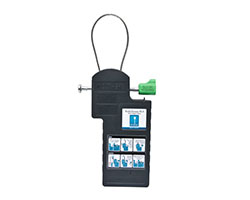 With the ability to detect cable disconnections much like the SLM, the SLS can be used when a slave is required for use with extra long lengths of cable. It is compatible with the RadioSecure™ SLJ junction box.
dimensions
weight
vibration & shock/weatherproofing
communication
SIM
battery
environmental sensing
SLM
220mm x 110mm x 55mm
1026.7g
MIL-STD-810-F / IP65
Proprietary 2.4GHz (200m L.O.S)/GSM/GPRS/EDGE Quad Band
Dual-SIM slots
3.7V 10.4AH Rechargeable Li-Ion
None
SLA
95mm x 68mm x 40mm
220g
MIL-STD-810-F / IP65
Proprietary 2.4GHz (200m L.O.S)
None

3.0V 1.2AH Rechargeable Li-Po

None
SLL
95mm x 68mm x 40mm
220g
MIL-STD-810-F / IP65
Proprietary 2.4GHz (200m L.O.S)
None
3.0V 1.2AH Rechargeable Li-Po
< 7 Lux = Dark
SLE
95mm x 68mm x 40mm
220g
MIL-STD-810-F / IP65
Proprietary 2.4GHz (200m L.O.S)
None
3.0V 1.2AH Rechargeable Li-Po
Temp: -20°C to 70°C (±0.4°C)
Humid: 0% - 100% (±3%)
<7 Lux = Dark
SLS
210mm x 105mm x 55mm
740g
MIL-STD-810-F / IP65
Proprietary 2.4Ghz (200m L.O.S)
None
3.6V 4.8AH Rechargeable Li-Ion
None
Site and its contents © B-Sealed Pty. Ltd.