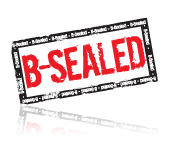 Description
Manufactured using a single moulding process, the ZoidSeal is an economical fixed length seal. Security is not compromised however, due to an innovative simultaneously locking dual-arrow design paired with a solid plastic locking chamber for less susceptibility to thermal tampering techniques. In addition to a tactile click, the tails protrude from the locking chamber to provide visual confirmation of application.
Applications
Containers
Refineries
Warehouses
Key Features
Single locking action applies two locking jaws simultaneously
Visual indication of application by protrusion of the tail from the locking chamber
Large tab for versatile printing options
Specifications
Locking diameter of 29mm (58mm for the ZoidSeal 235)
Completely made of recyclable polypropylene
Customisations
Various colour
Logo and other markings
Laser engraved / Hot stamped
Serial numbers
Barcodes & QR codes (laser)
Minimum order quantity required.
| | product code | strap length | strap width | strap thickness | tag size | locking dia. |
| --- | --- | --- | --- | --- | --- | --- |
| ZoidSeal 130 | ZS130 | 130mm | 7.0mm | 1.2mm | 55mm x 24mm | 29mm |
| ZoidSeal 235 | ZS235 | 235mm | 7.0mm | 1.2mm | 55mm x 24mm | 58mm |
Recyclability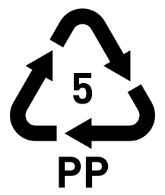 Need help with choosing which type of seal? Chat with us or check out our comparison table:
Compare now
Site and its contents © B-Sealed Pty. Ltd.