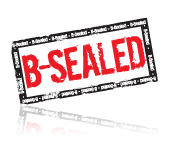 Description
X-Safe water contact indicator label is a water-ingress label that will changes colour from white to red when liquid comes in contact with the it. This product is designed to withstand humidity aging without giving water indication and it will continue to show indication, even after prolonged submersion in water.
Applications
Electronics
Mobile phones, LCD, Electrical appliances
Packaging, Boxes and envelopes
Key Features
Used where positive indication of water or aqueous solution contact is desired
Available in various shapes and sizes
Customisation is available on a case-by-case basis. Contact us for details!
Customisations
Minimum order quantity required.
| | size | shop link |
| --- | --- | --- |
| XD03WI | 3mm diameter round | |
| XD05WI | 5mm diameter round | |
| Other sizes | please enquire | |
Need help with choosing which type of seal? Chat with us or check out our comparison table:
Compare now
Site and its contents © B-Sealed Pty. Ltd.